VARDA (originally Waikato School of Hairdressing) has been under the management of Deb Clark since 1991. During this time VARDA has seen many, many students through its doors and successfully out the other side working in great salons and enjoying amazing careers.
VARDA not only tutors in hairdressing, which is a major focus, but their competencies extend to barbering (which is making a comeback), retail, hospitality, travel, tourism and fashion training. It's certainly worth considering VARDA as an option for further education and career choices.
Why Varda?
We do what others don't.
Varda is the only provider in the wider Waikato region who delivers both level 3 and level hairdressing qualifications. We are also the only provider delivering Barbering and Makeup Artistry Level 4.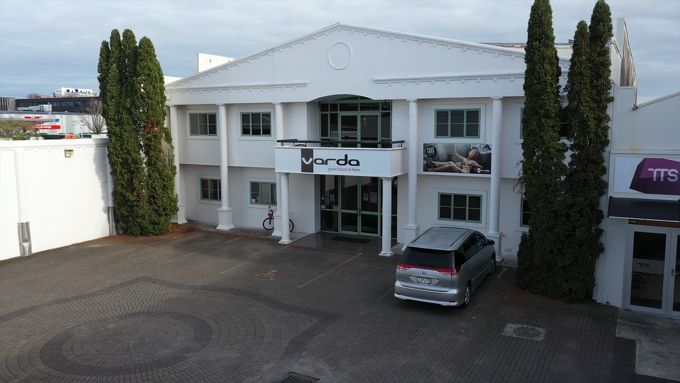 Our Team
Deb Clark
Director of VARDA. Deb bought Waikato School of Hairdressing in 1991 and that year had a total of 10 students. Today VARDA boasts 90 plus students a year! VARDA is continually evolving as Deb stays ahead of the game to provide the best facilities and highest standard of learning for students. She is extremely proud of VARDA's achievements.
Please note: "I Deb Clark, Director hereby declare that I have no actual or potential material conflict of interest that may arise from my role as a governing member of VARDA."
Cara Healy
Academy Manager, Cara works alongside Deb to ensure the school runs at peak performance. This is an extremely busy yet rewarding role with new and exciting initiatives to embrace and implement. Cara has been in the Hair and Education industries for many years and brings a wealth of passion and experience to this role.
Gail Clark
"Go to Lady" ie stock control. Gail works part time and in the 2 days she's at VARDA it's incredibly busy - meeting with reps, organising orders, stocktaking etc. Gail loves working with the VARDA team.
Michelle Earney
Front Desk Manager
Front Desk Manager Michelle, is the first point of contact and welcomes all new students and visitors. She works alongside Cara and Deb to ensure the Academy runs smoothly.
Michelle has worked in the Beauty industry and in administration roles for many years and loves that she can combine the two here at Varda.
Jackie Gallichan
Jackie's been in the Barbering industry for over 25 years and Barbering is all she's ever wanted to do. Now that she's a Barbering tutor she loves sharing her knowledge with her students and finds it rewarding watching them succeed.
Vinnie Stothers
Vinnie has a passion for Barbering. He specialises in modern haircuts with 'old skool' fundamentals. Becoming a tutor was a natural progression in his barbering career. Vinnie was the Overall Award winning barber at the 2019 NZARH Barbering competition. He enjoys passing on his skills and helping Varda students to become the best versions of themselves.
Rachel Arnold
Rachel is an extremely passionate hairstylist who has enjoyed the change to tutoring. She is an experienced tutor of all levels of hairdressing, including full time students and apprentices. Rachel loves passing on her skills and knowledge and watching her students succeed. She is a much valued member of the Varda team.
Lisa Vu
Lisa is a past student who graduated in 1999 and has been working in the industry ever since. Over the years Lisa has owned her own salon, up-skilled and completed a number of advanced hairdressing courses and trained those newer to the industry. Lisa is committed to passing on her knowledge and skills and providing a fantastic learning experience to her students.
Jasmine Genet
Jazz is an extremely passionate stylist and tutor who loves the creative side of hairdressing. She has an excellent relationship with all her students and finds it rewarding when they succeed and find themselves.
Lisa Armstrong
Lisa is a very passionate hairstylist, who was trained by one of Hamiltons' best. She made the switch to tutoring a few years ago and is passionate about sharing her knowledge with her students. She is an experienced tutor of all levels of hairdressing, delivering and assessing to both full time students and apprentices.
Liz Carey
Liz has been in the industry for nearly 20 years. Originally training with Toni and Guy in the UK as an apprentice, she quickly moved into
barbering, and this has been her passion for the past 15 years. She enjoys
teaching all levels of barbering and is passionate about them succeeding in the industry.
Rivay O'Donnell
Rivay has been involved in the Beauty
Community for 10 years. With a Diploma of Beauty Therapy she then discovered a burning passion for Makeup Artistry. Being able to guide and help others as they gain qualifications and navigate through their journey within the industry gives her a huge sense of fulfillment.